People's way of life changes a lot since the beginning of pandemic. With nowhere faraway to go to, driving around the living place seems to be the only way for leisure.
Felt bored and drove out without destination last weekend, I luckily arrived at the summit of Windy Hill, a hill in western Silicon Valley that has very good viewshed of the entire bay area.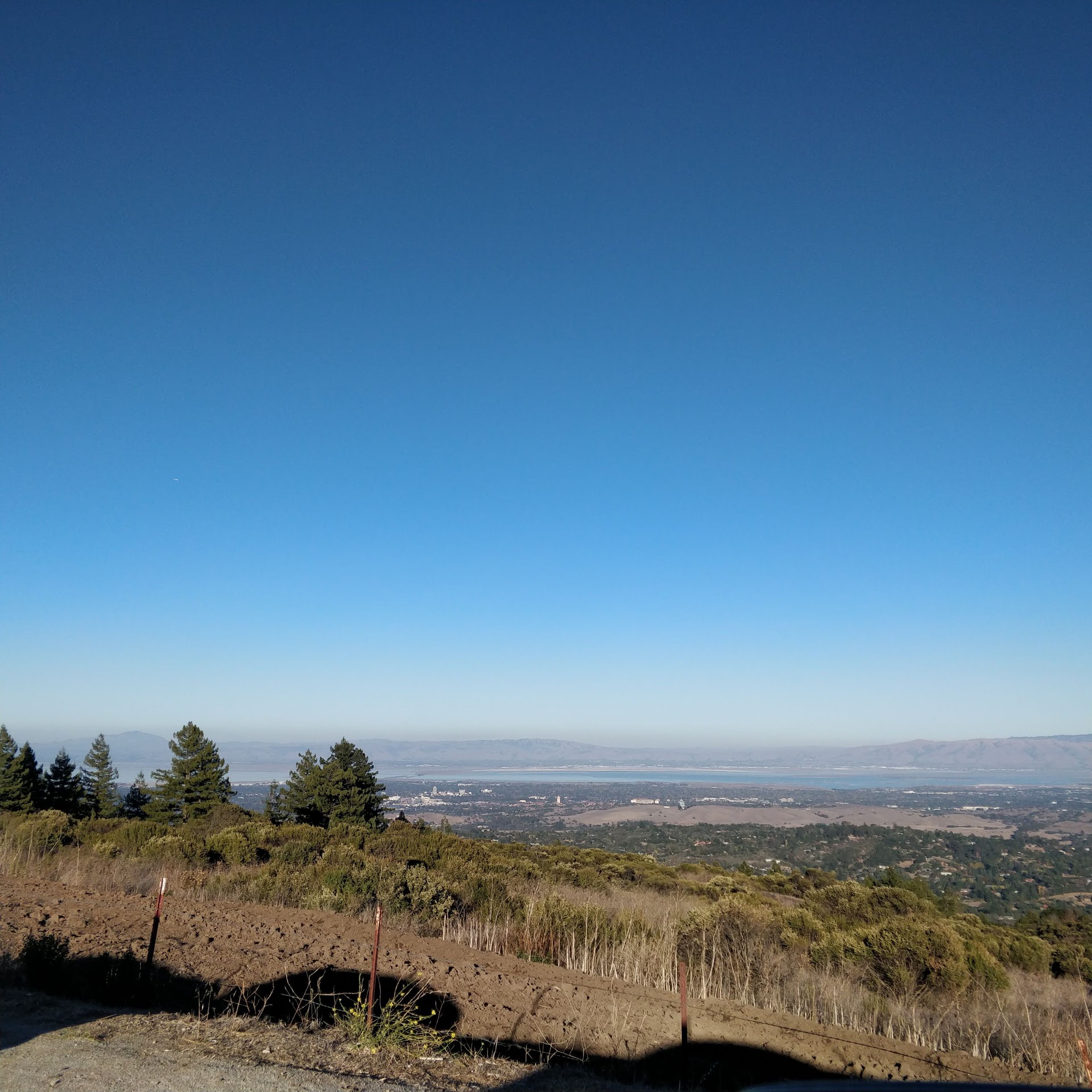 The whole San Francisco Bay is surrounded by hills. The climate of eastern half is dry, seldom rains. The symbol color of California is golden. Everybody will agree on this when the distant, golden-hued and vegetation-lacking hills come into sight after leaving airport and driving on the highway.
The western half, where Windy Hill is located, is quite different. It faces Pacific Ocean directly. Moisture continuously flows from coast, thus the climate is humid enough for California redwood to survive.
California redwood is one of the tallest species on Earth, reaching up to 100 meters, shading most sunlight from reaching ground.
In addition, the environment is always foggy, mainly due to cool coastal air and mountainous terrain. All these factors depict a serene, even gloomy scene inside redwood forest.
Above is when i drove through a redwood forest of Windy Hill. Although living just next to Redwood City, this is the first time I'm able to see the forest of California redwood.